August 20, 2010
Famous Internet Trolls Who Did it for the Lulz
Trolls don't just lurk in dark, fetid Nordic swamps, nor do they all have standing bright magenta hair and jewels in their bellybutton. The Internet is in fact the birth canal of a new legion of trolls and their purpose is to mess with people, cause disruption and throw the universe out of whack. A troll's actions boarder on hilarity, and pure, unfettered malevolence.
(image: source)
Analogous to trolling for fish, a troll baits people with a provocative message in order to get them to bite, to react. Though many trolls troll others as part of a greater social statement, many can also attest to be "doing it for the lulz". The malicious enjoyment of observing someone else's misfortune.
Early trolling, which began sometime in the early 80's, was relatively harmless, taking place mostly inside small, single-topic Usenet groups. But as pointed out in an article by the New York Times "Trolling has evolved from an ironic solo skit to a vicious group hunt. Trolling happens because people allow themselves to be trapped by it."
For anyone unfamiliar with the masterful art of trolling, here are some of the most notable trolls to have taken place on the interwebs.
Usenet troll "Oh How I Envy American Students"
The "Oh How I Envy American Students" Usenet thread generated more than 3,500 responses, an average of about 1 response every 160 minutes, for a whole year. The author, who went by the name "Bill Palmer", sent out a message to all American college newsgroups describing his churning envy for fraternity life, dropping overtly mocking statements to the homosexual nature of their brotherhood.
This troll was triumphant in that he needed only post one controversial message, which spread like wildfire, and the targeted audience did all the work distributing it.
Anonymous
Anonymous has become akin to an internet-based superconsiousness. Spread across various Internet communities, many websites are strongly associated with Anonymous including notable imageboards such as 4chan and Futaba, their associated wikis, Encyclopedia Dramatica and a number of other forums. Here are just a few Anonymous trolls to give you an idea of their broad range of targets.
- Project Chanology
Protesting against the Cult of Scientology, I mean Church of Scientology, members of Anonymous began Project Chanology in response to the Church's attempts to remove material from an interview with Tom Cruise, which despite its attempt, did nothing favourable for this so-called religion. Anonymous saw Scientology's actions as Internet censorship, and wanted to give them some travel tips: i.e. stay far, far, far away form the Internet, or else…
Tom Cruise Interview: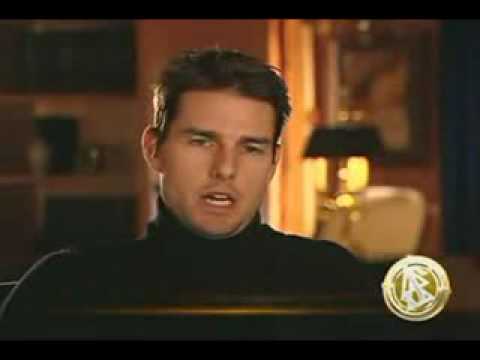 Anonymous' Message to Scientology: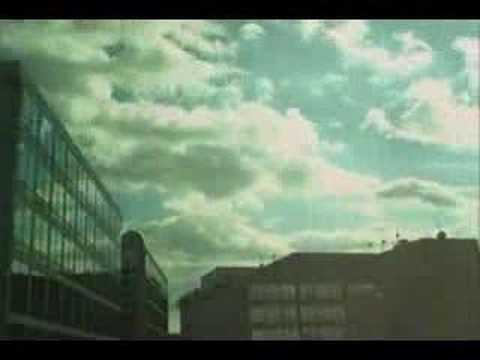 This message was followed by distributed denial-of-service attacks (DDoS), and soon after, black faxes, prank calls, and other measures intended to disrupt the Church of Scientology's operations.
Soon after, Mark Bunker a.k.a "Wise Beard Man" posted a video directed towards the Anonymous group, successfully becoming the voice of reason, and steering them to take more diplomatic measures in their fight against Scientology. He helped shift the group's focus on to non-violent protests, and encouraged them to get the IRS to investigate the Church of Scientology's tax exempt status in the United States.
- Epilepsy Foundation Forum Invasion
This particular troll was ill-intended and harmed innocent people. "Internet griefers" assaulted an epilepsy support forum run by the Epilepsy Foundation of America, by posting flashing computer animations with the intention of triggering migraine headaches and seizures in photosensitive and pattern-sensitive epileptics. According to Wired News, circumstantial evidence suggested that the attack was perpetrated by Anonymous users. Some Anonymous participants of Project Chanology however, suggested that the perpetrators were internet users who merely remained anonymous in the literal sense.
- Glenn Beck is a Murderer and Rapist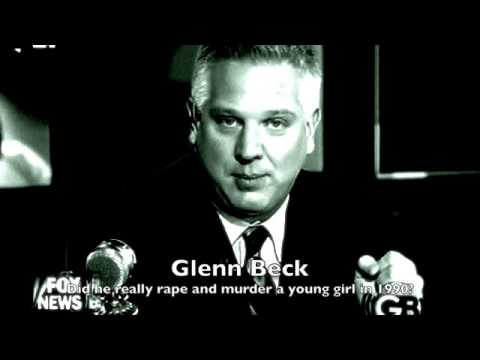 One of the most recent memes to hit the Internet, and many suspect Anonymous was behind it, insinuated that Glenn Beck raped and killed a young girl in 1990. Though there is no evidence that Glenn Beck raped and killed a young girl in 1990, there is also no evidence that says Glenn Beck didn't rape and kill a young girl in 1990. For a brief time, a Google search for Glenn Beck yielded "Glenn Beck murder" and "Glenn Beck rapist" as top suggestions.
Jason Fortuny
In 2006, Jason Fortuny, a thirty-two year old web designer and programmer with a fervor for trolling, posted a hoax ad on Craigslist posing as a woman seeking a "str8 brutal dom muscular male." More than 100 men responded. Fortuny posted their names, pictures, e-mail and phone numbers to his blog, dubbing his project "the Craigslist Experiment."
He was also the architect of a website called "Meghan Had It Coming" which he put up immediately after the suicide of 13 year old Megan Meier. She had hung herself after being taunted on MySpace. Fortuny calls himself "a normal person who does insane things on the Internet".
Weev
Weev, the pseudonym of twenty-something Andrew Aurenheimer, dubs himself a grey hat hacker, "a skilled hacker who sometimes acts illegally, though in good willl". Considered the God of Trolls, he claims to have jammed the cellphones of daughters of C.E.O.'s for ransom from their fathers and attests to have trashed his enemies' credit ratings. According to weev, Zeno of Elea, Socrates and Jesus are his all-time favourite trolls. Most recently, he exposed 114,000 iPad owners' details courtesy of AT&T's lax security system.
When asked about his opinion of Jason Fortuny in a corrupt.org interview, he stated "Fortuny is a godless idiot. He has no deeper philosophy behind his actions and no idea of what kind of society he wants to live in."
Nichole Blackwell's Craigslist troll
In March 2007, Nichole Marie Blackwell placed an ad on craigslist that said the owner of a house was getting rid of everything and people were welcome to take whatever they liked. She posted her aunt's address, who had just evicted Blackwell's mother. Within a week, people came and stole EVERYTHING from the unoccupied house, including the kitchen sink and windows. Blackwell was accused of burglary, malicious mischief and criminal impersonation.
David Thorne
David Thorne is an Australian humourist, satirist and Internet personality. He received wide media attention for one of his email exchanges in which he attempts to pay an overdue bill with a picture of a seven-legged spider he made using a computer Paint program. Thorne has also had international success with several of his other articles from his 27bslash6 website. Party in Apartment 3 in which Thorne repeatedly RSVPs for a party he has not been invited to, caused his server to crash. He has continued to receive large traffic ever since.
George Zimmer Troll
A troll that first appeared on the Ashlee Simpson message board was posted under the name of Men's clothing retail founder, George Zimmer. It "featured ALL CAPS first person rants about the suit-czar's potent masculinity and his ability to provide Ashlee with the ultimate in sexual experiences". Versions of the explicit and crude rantings were regularly mimicked in various virtual communities thereafter.
Adrien Chen
Adrien Chen trolls through Craigslist looking for posts that catch his eye due to their "banality, weirdness, or some combination of the two". He responds to them, usually under the pseudonym "Adrian Lewis" and the amusement then begins. In one exchange he approaches a poet about writing pre-condolence cards so that he doesn't have to go out and buy one every time someone dies. The poet accepts the job offer and their emails from then on become increasingly ridiculous. You can read all of his craigslist trolls on his blog.
Blood Ninja
Blood Ninja is a respected troll who has gained countless lulz from singing in to chat rooms where girls wanted to "cyber" and dissing the pants of them.
As you can see, trolling has many levels and can be used for infinite purposes. Recognizing when someone is trolling means understanding that someone is intentionally trying to push people's buttons and the ideal thing to do is not take the bait.
No related posts.
Related posts brought to you by Yet Another Related Posts Plugin.